Han® M8/ Han® M12 Circular Connectors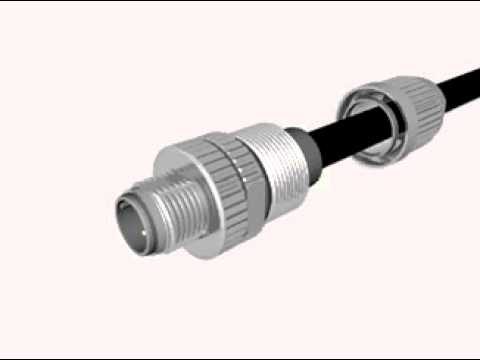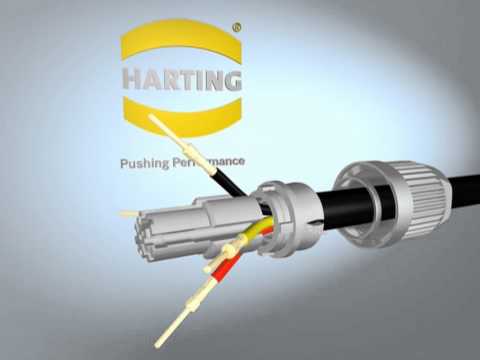 HARTING offers a wide range of circular connectors for industrial applications with M8, M12 and 7/8" threads. Our Han® M12 connectors are available in A-coded, B-coded and D-coded version.
In addition to the ready-to-use system cables HARTING offers connectors with the HARAX® quick termination technology for field assembly.


har-speed M12
With har-speed M12 HARTING bases the Ethernet network on a sustainable M12 foundation. The har-speed M12 differs significantly from today's M12 connectors for Ethernet because it is based on a 4-pair connector face with paired shielding. This allows har-speed M12 to be used for Ethernet transfer rates up to 10 Gigabit. The new HARTING har-speed M12 connector is, therefore, capable of complying with the high requirements of the transfer class EA, respectively the Cat. 6A. For the first time an M12 cabling system can be used for relevantly high data performance and permanent sustainability.
The har-speed M12 connectors can be optimally used for applications with bandwidths in machine and facility engineering, but also for the IP 67 infrastructure. The basis for the new development is the new PAS 61076-2-109 that defines a uniform connector face for 8-pole M12 connectors.
Features:
Cabling with crimp technology
Compact, robust design
Fully shielded
Transfer class EA for 1 and 10 Gigabit Ethernet
AWG 28 to AWG 24
Temperature range -40 °C to 85 °C
Protection class IP 65 / IP 67
Title
File size

M8-M12 Selection Guide

HARTING-US August2014 Press Release har-speed M12X-Code components

Robust M12 Connector

The M12 connector, which has proven itself in industrial applications, is also a top performer in outdoor applications – thanks to use of specific materials | Page 36 tec.News 26

M8 / M12 Circular Connectors

HARTING har-speed M12

flyer, February 2011